Industry 4.0
The dawn of technology has caused a tectonic shift in the distribution industry and those quick to react be they supplier or OEM have reaped the rewards.

The team at FP were quick to recognise this trend in the late nineties as database technology took hold and the modern ERP system was born. Partnering with IBM and Infor our systems were at the forefront of industrial supply.

As new forms of technology promoted change in the mid-two thousands FP were quick to react again. Grasping tightly to modern web and mobile technologies we have developed and continually evolve around our customers a range of web, mobile and IOT systems that maintain our position as a leading industrial distributor.

Like all the best multicore systems FP are 'tricore':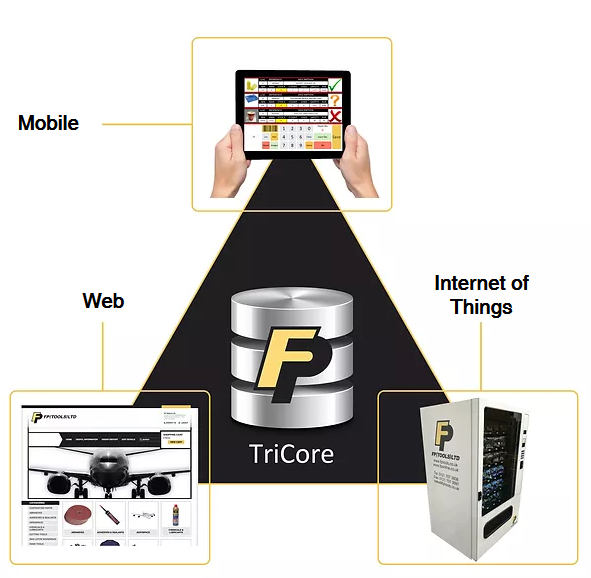 Whether were designing entirely new mobile apps, evolving our web portals functionality to suit your business or installing the latest in digital vending solutions you can be certain FP have the technical know how to ensure our companies can work and communicate in the most efficient way possible.

Why not get in touch to see just how simple Industry 4.0 can be by partnering with FP?