Procurement
A common analogy used throughout industry is 'The Pareto Principal' often referred to as 'the 80 / 20 rule'. What this means is that:

80% of your spend comes from 20% of your items
20% of your spend comes from 80% of your items

Both parts of this principal while vital within your business come with different levels of challenge and often, emotion. Many distributors focus only on the 80% spend / 20% items being the easiest to manage and most financially beneficial for them.

At FP we believe there is another way. Regardless of your industry:

Aerospace Automotive Construction Defence Food Production Oil & Gas Power Generation Rail
or any other, we have in-house developed, continuously evolving, industry leading systems that provide fantastic ways to manage the regular repeat business but also give very simple yet powerful tools to manage your ad-hoc requirements ensuring we provide you the customer a singular management system for your entire consumable spend. All this at competitive pricing, with just one invoice per month and endless reporting facilities.

FP have no own brands although are able to source any brand and product from any manufacturer in the world on your behalf. We also partner with many of the best to ensure you receive the most competitive pricing industry wide. This lack of preference ensures we always have plenty of cost saving options to present to you as part of your ongoing cost down process in partnership with FP.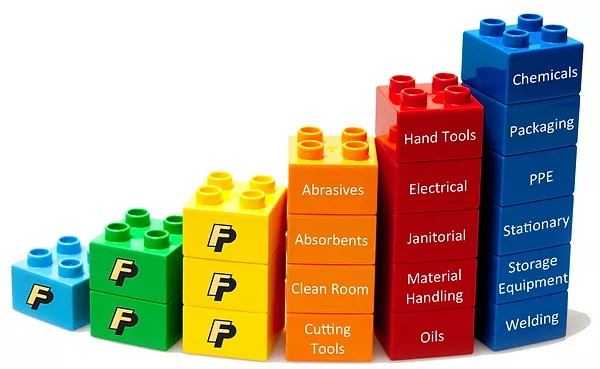 Having partnered with major ERP brands including IBM, Infor and SAP Ariba we can also directly link our systems to your own providing the deep functionality that FP can offer while maintaining transactional information locally to your business.

Why not get in touch to see just how simple procurement can be by partnering with FP?